To look beautiful, stunning and elegant in the finest jewellery is every girl's desire! To make this desire of every girl real become the dream of HAPPY GEMS AND JEWELLERS.
Happy Gems and Jewellers was Initiated in the year 2012 at one of the swish areas of Surat, Ghod-Dod Road. Happy Gems and Jewellers' only aim was to provide the finest jewellery, artistic and classic designs along with the best quality. Today, while they successfully deliver all these, business we have become one of the dominant players in the jewellery retail because of the commitments to deliver delightful shopping experience and value for money to the customers.
With exclusive manufacturing facilities, we have become the pioneer in providing the widest range of exquisitely crafted designs, created to enhance every look and light up every occasion. Each piece of jewellery has its own individuality, innovation and mastery in craftsmanship. Graceful yet versatile, fresh yet timeless, the classy creations are distinguished and subtly seductive. The House of Happy Gems and Jewellers features a unique and rare collection of handmade jewellery inspired by Indian traditions as well as western contemporary.
Their success at one place gave us confidence to spread their roots to other parts of the city. In 2017, we inaugurated our 2nd outlet at Varachha and soon reached the next destination katargam with 3rd outlet in 2018. The success of each outlet was a catalyst to us and today we are full-fledged under plans to give our esteemed customer bigger and better shopping experience by shifting to a big outlet at Dream Business Hub, Ghod-Dod Road in 2019. We desire to reach our revere customers was not limited to Surat only; and therefore, we also instituted online jewellery store www.happygemsandjewellers.com for more than Ten Years HAPPY Gems and Jewellers has created to the changing trends for both men and women.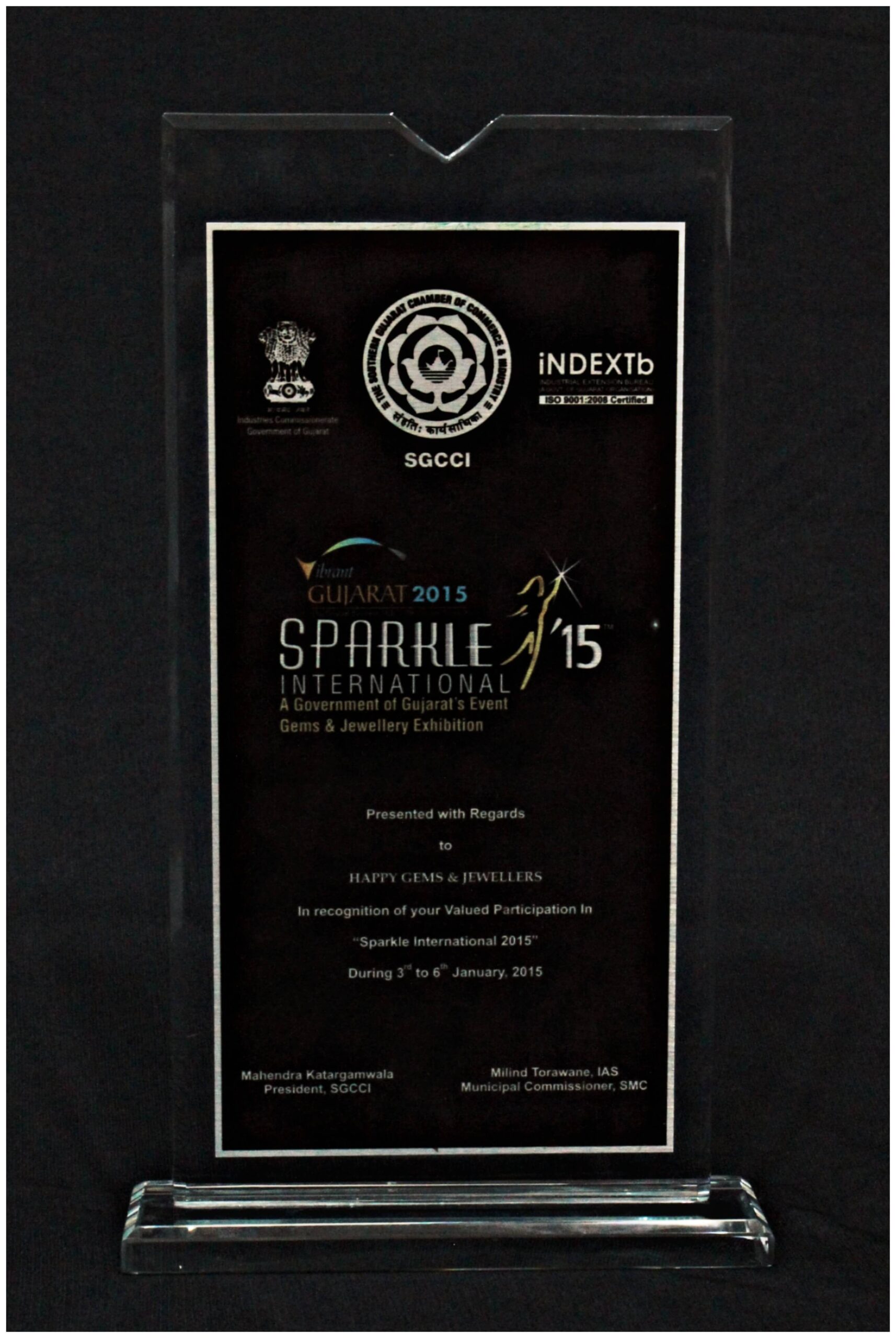 SPARKLE 2015 – Event by Government of Gujarat (SGCCI)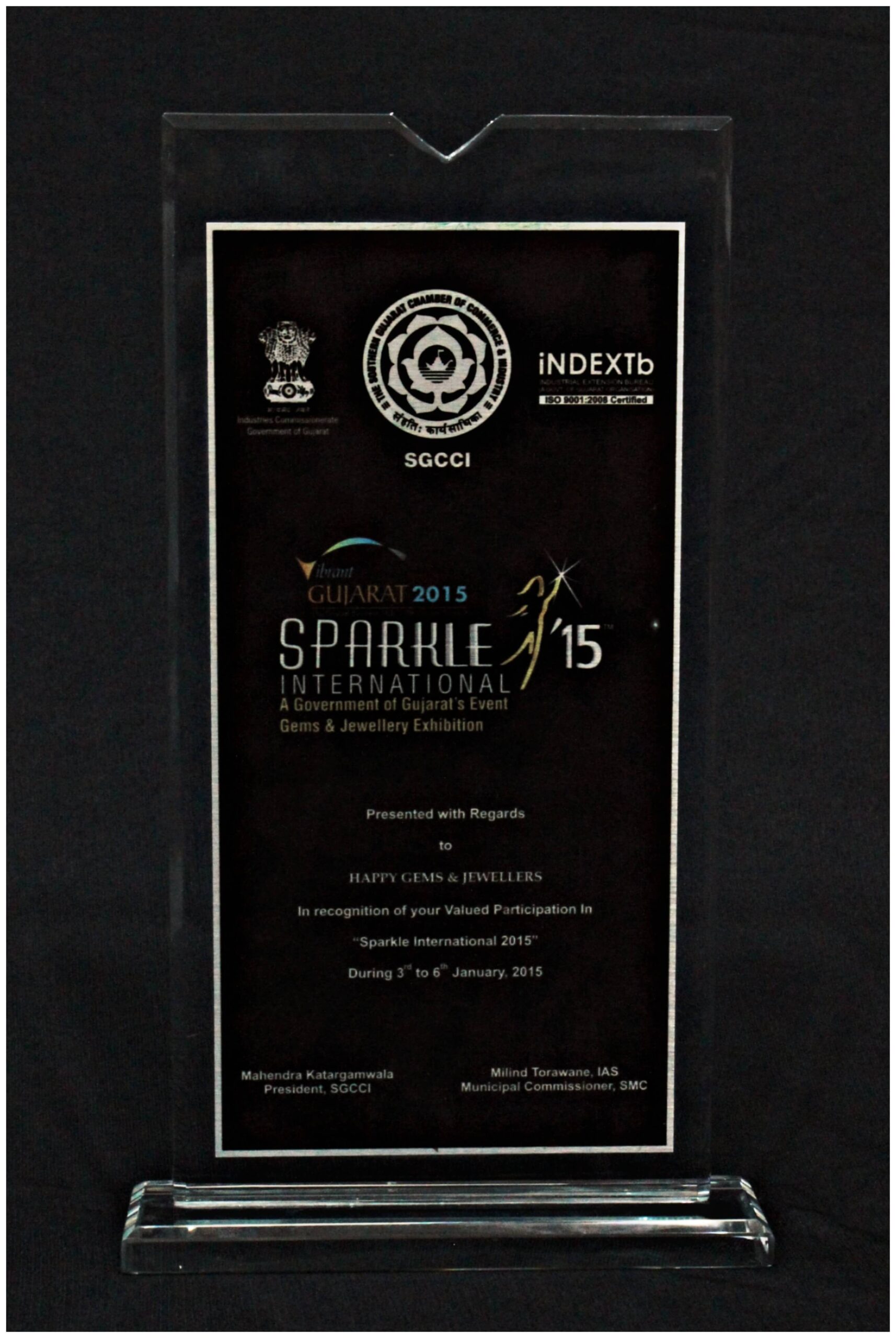 SPARKLE 2015 – Event by Government of Gujarat (SGCCI)
Swayamvar 2015-The Bridal Exhibition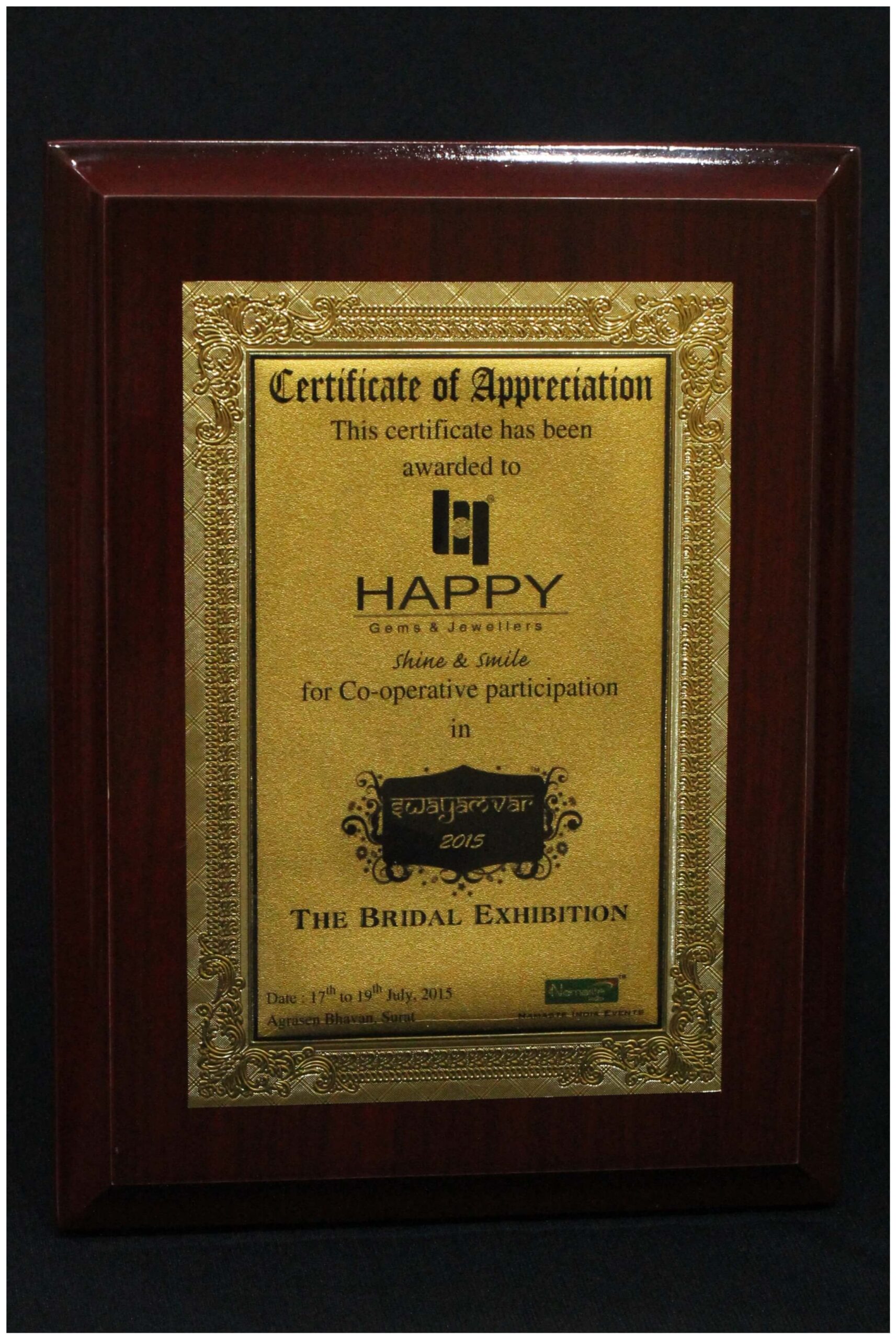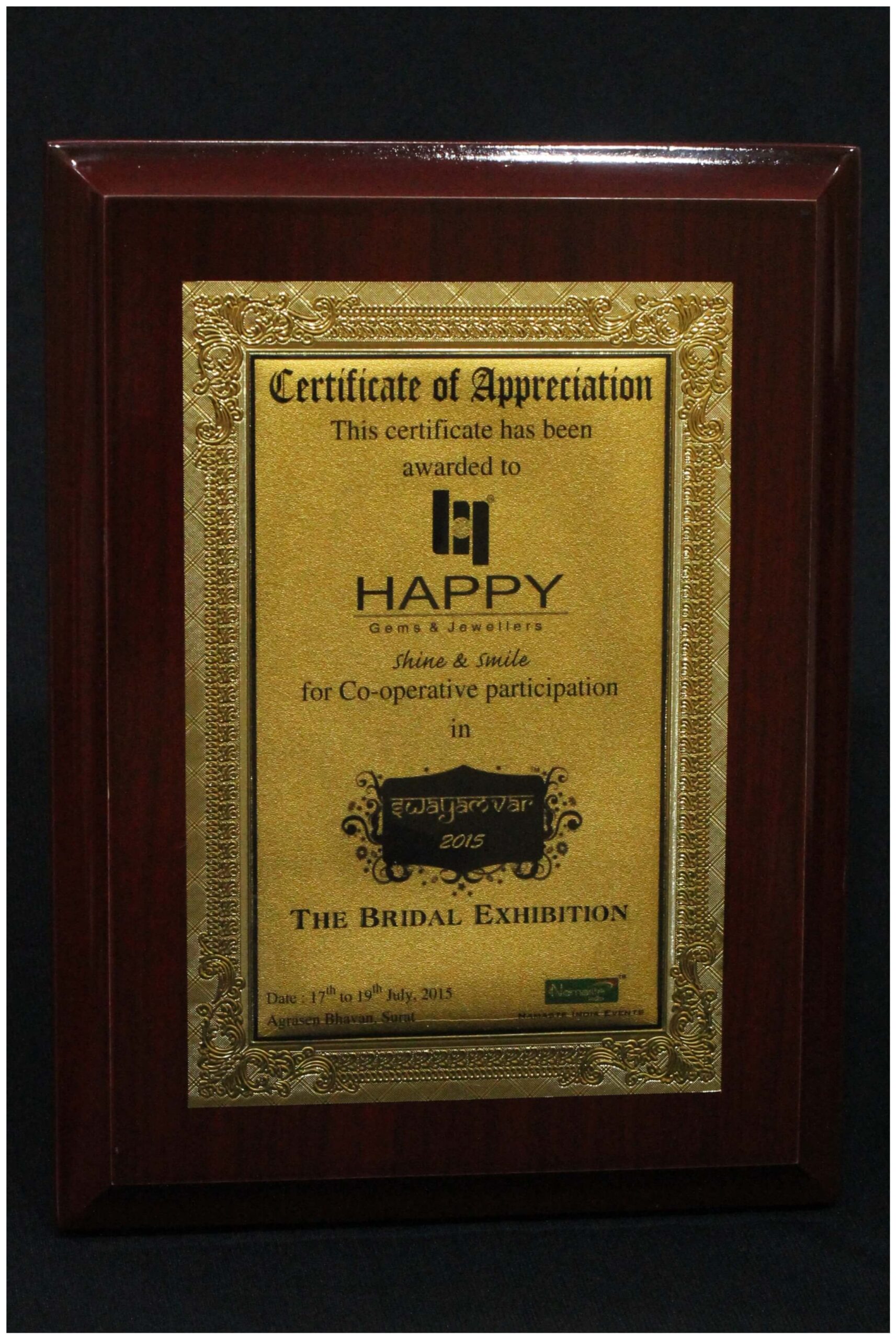 Swayamvar 2015-The Bridal Exhibition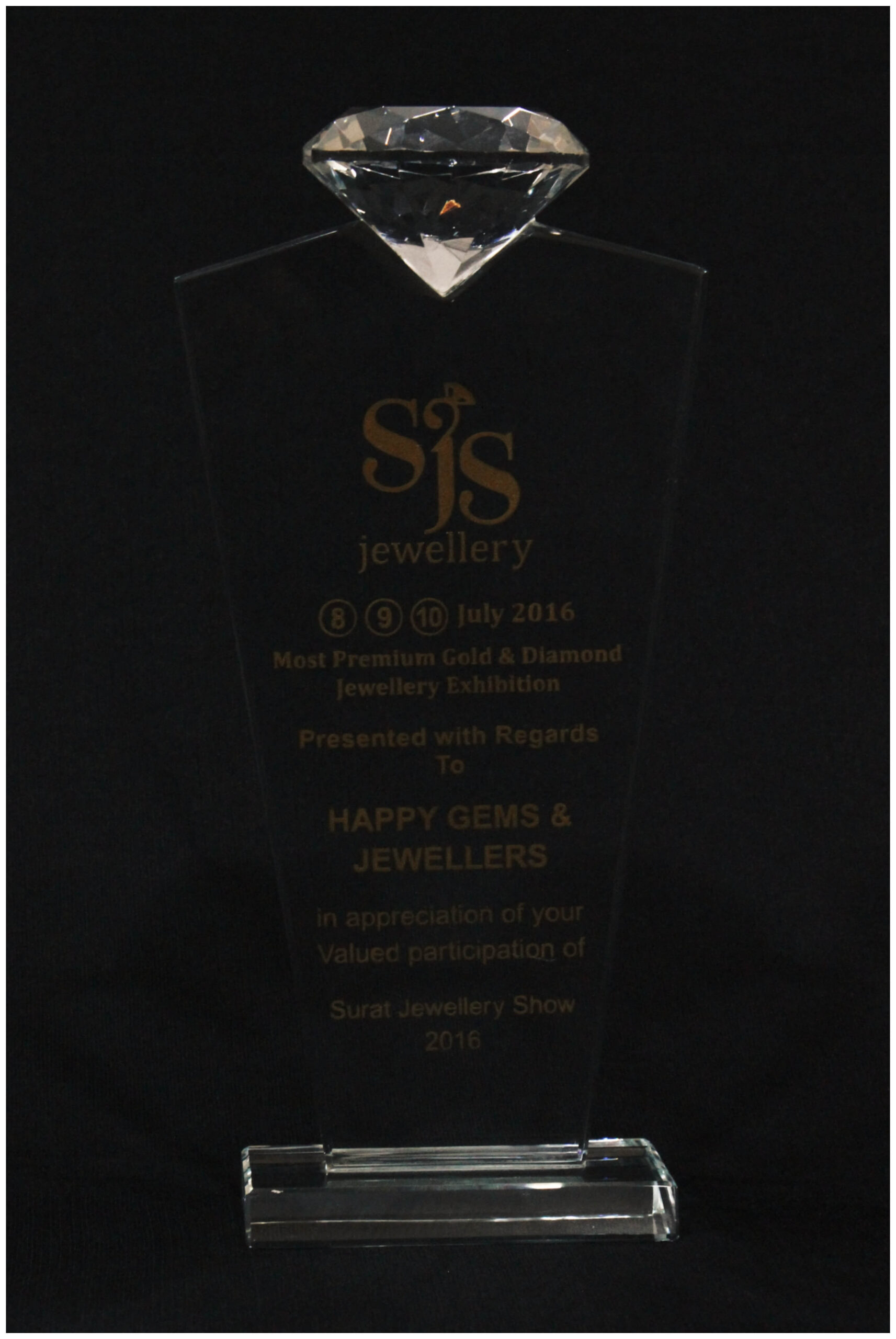 Jewellery show 2016-By SJS jewellery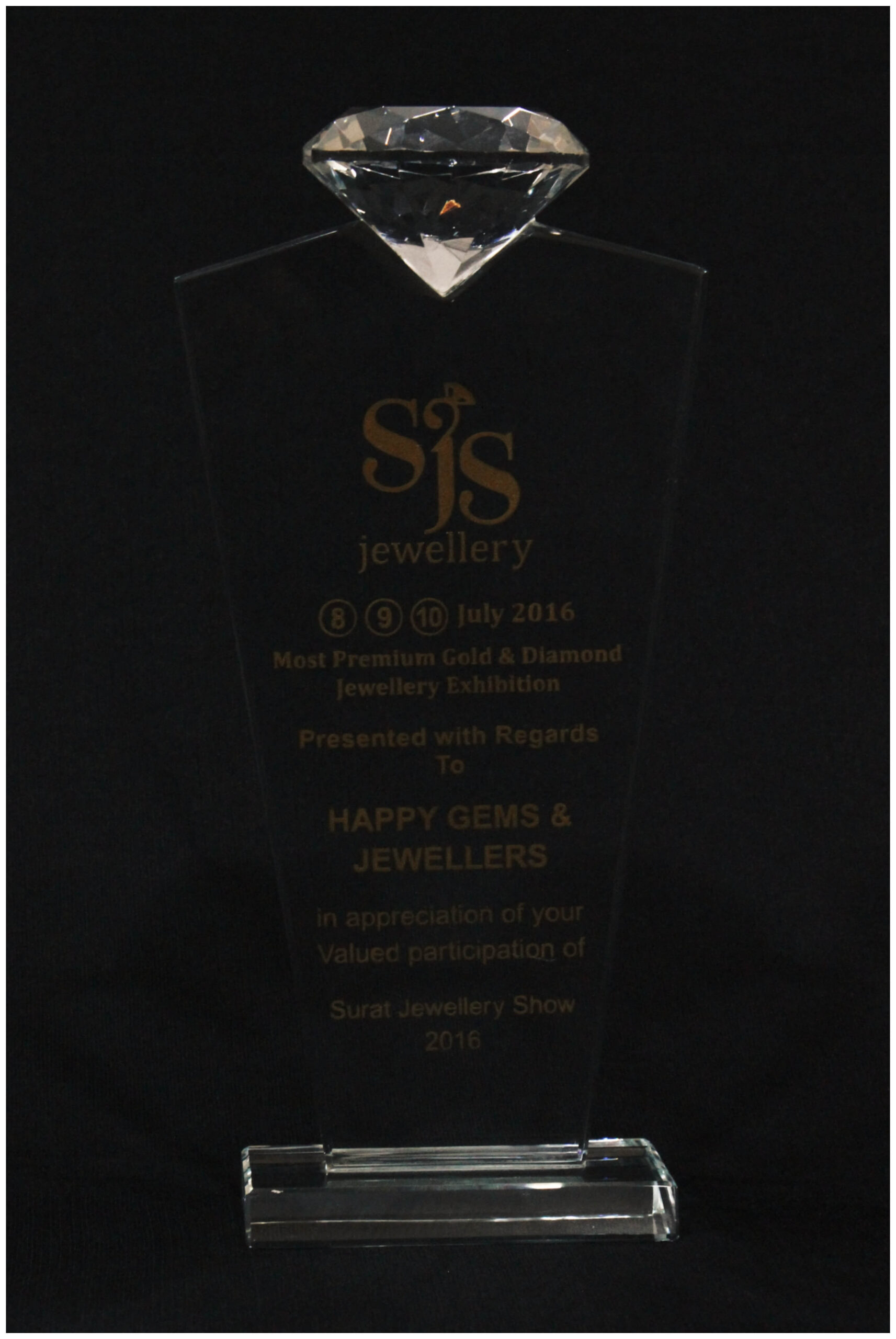 Jewellery show 2016-By SJS jewellery
Swayamvar 2016 – By Namaste india events
Swayamvar 2016 – By Namaste india events